Fulfillment Center & Distribution Service for Ecommerce Companies
Shorages provides on-demand ecommerce fulfillment & distribution services for brands looking to start and scale their operations in the GCC
Who likes to deal with product warehousing and delivery? No one.
And that's okay. Let us take care of it for you.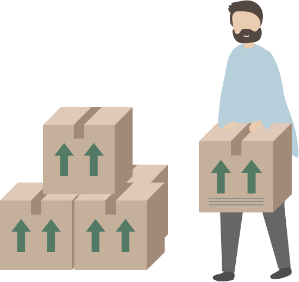 Warehousing
Store your products in our safe and secure warehouses across Dubai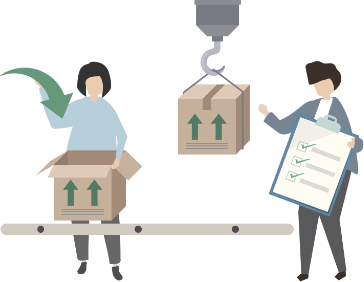 Pick & Pack
We'll integrate with your website and automatically fulfill every order you receive from our warehouse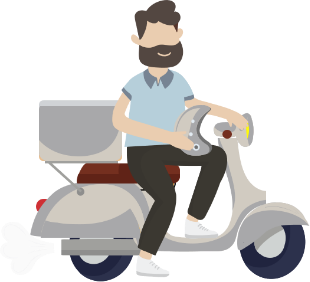 Delivery
Our dedicated couriers will ensure your orders are safely delivered to your customers
How can this benefit you? Focus on growing your ecommerce business.
Shorages takes care of automating and scaling your online brand.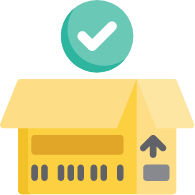 Instant Launch
Shorages acts as your distribution partner to quickly launch your ecommerce business across the GCC without the cost and time investment of usually doing so.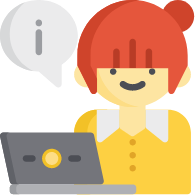 Automate Orders
We will integrate your website with Shorages to automatically receive orders.
Supported Platforms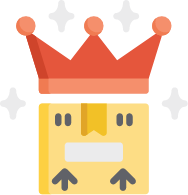 Keep your Brand
Stand out from the crowd with your own branded packaging. Our team will pick & pack orders to your standards.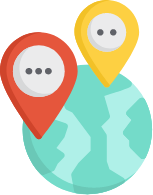 Unlock New Customers
Start selling your products from our fulfillment centers to customers across the Gulf.
Do you think traditional fulfillment centers offer that? Think again.
Find out how our ecommerce solution is better

Distribution Services
Shorages provides distribution services to start selling across the GCC instantly
Short-Term Agreements
Pay month to month for the space you use
No Account Management Fees
Set-up and work with us at any scale for free
Scalable
Store your products across our facilities
Transparent Pricing
Pay only for items and orders placed
Direct Customer Service
Deal directly with executives in our company
Traditional Storage & Fulfillment
Local Set-up Requirement
Companies are required to have a license and bank account to fulfill online orders
Long-Term Contracts
Enter long-term commitments
High Account Management Fees
Set-up costs and minimum commitments
Rigid
Comply with procedures of different facilities
Complex Pricing
Hidden costs for multiple services
Layered Customer Service
Talk to several people before resolving issues
Can we integrate with your storefront? Certainly.
Shorages has the most diverse and advanced integration capabilities in the region.

Can Shorages help with your requirements? Here are some of our services.
A sample of the main services offered in our fulfillment centers
What do our clients say? Only good things.
Testimonials from some of the clients Shorages supports.
The Shorages team has enormously helped us grow our baby brand and automate all the 'tricky and costly' logistics that we couldn't handle internally! The orders' accuracy, quick turn-around times, and affordable shipping rates continue to exceed our expectations! Thanks to all the team at the ecommerce fulfillment warehouse for the stress-free experience and for being responsive to our customers ' last-minute' requests (blink)!
- Ouiam Hebbezni, Notanybox Co-Founder
Such a promising, professional and trustworthy fulfillment center! We have been working with Shorages for a year and are so glad of this experience and partnership. If you are worried about your inventory being handled with care or getting your orders shipped smoothly and your customers satisfied, then you will not find a warehouse better than Shorages in their ecommerce fulfillment center. They do all they can to serve their customers at competitive prices and great service.
- Farah El Elani, GivGads Managing Partner
For all those looking for a logistics solution to fulfill their e-commerce orders, look no further! Shorages has provided me with the tools to really scale my company by effectively handling all our order fulfillment in the best manner possible. With unbeatable customer service, always guaranteeing full order satisfaction for my customers, and a wonderful and friendly team, Shorages deserves even more than a 5-star rating!
- Osama Tariq, 786 Cosmetics Founder
Whether you operate locally, regionally, or on a international scale, our fulfillment centers can meet your requirements.
Working with Shorages provides your business with the local experience needed to secure your operations in the market. Not only do we excel in what we do, but we do so with bringing the cost down while doing so.
Get started with our Fulfillment Center
We provide you with immediate assistance and support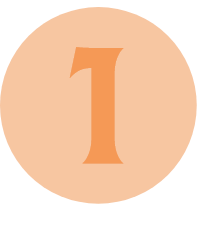 Fill out the Request Form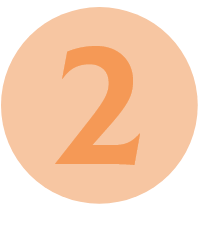 We'll Get in Touch Within 24 Hours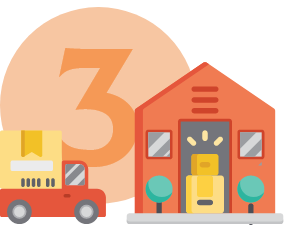 Begin Storing and Delivering Across the GCC
Contact Us

Shorages Fulfillment Centre
6412 Qariyah, As Sulay, 3115, Riyadh 14266, Saudi Arabia